Dr. R.A. Mashelkar
Jury Chair
Dr R A Mashelkar has held the positions of DG of CSIR, President of Indian National Science Academy, Chairman of National Innovation Foundation , and President of Global Research Alliance.
Read More
His sixty plus honours include the prestigious Lenovo Science Prize, the highest honour given by The World Academy of Science, JRD Tata Corporate Leadership Award, he being the only scientist so far to receive it.
44 universities around the world have bestowed honorary doctorates on him.
He has many achievements to his credit. The transformation of CSIR under his leadership is ranked among the top 10 achievements of Indian science and technology in the 20th century. He brought awareness of the importance of intellectual property rights in the academia, research laboratories and also industry. He fought and won the wrong patents given on turmeric and Basmati giving recognition to the importance of traditional knowledge globally. He proposed and promoted the concept of Gandhian engineering, making high-technology work for the poor.
He was a member of Science Advisory Council to the Prime Minister for over 30 years.
He has received the Star of Asia Award at the hands of George Bush Sr, former President of USA, and also Padma Shri, Padma Bhushan and Padma Vibhushan at the hands of President of India.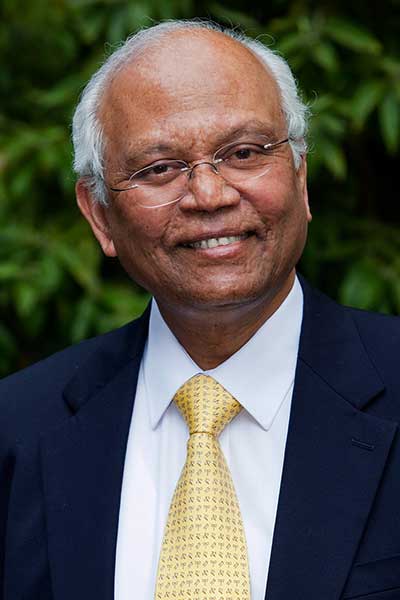 Dr Arunabha Ghosh
Dr Arunabha Ghosh is a public policy professional, adviser, author, columnist, and institution builder. As the founder-CEO of the Council on Energy, Environment and Water, since 2010, he has led CEEW to the top ranks as one of Asia's leading policy research institutions (eight years in a row); and among the world's 20 best climate think-tanks in 2013 and 2016.
Read More
He was actively involved in conceptualising and designing the International Solar Alliance. He conceptualised and is a founding board member of the Clean Energy Access Network (CLEAN). Co-author/editor of four books and with experience in 45 countries, he previously worked at Princeton, Oxford, UNDP (New York), and WTO (Geneva). In 2018, the UN Secretary-General nominated him to the UN's Committee for Development Policy. In 2020, the Government of India appointed him Co-Chair of the energy, environment and climate change track for India's Science, Technology and Innovation Policy (STIP2020). His 2019 TED Talk on air quality (Mission 80-80-80) has crossed 245,000 views. He is co-Chair of the World Economic Forum's Global Future Council on Clean Air and is a member of the international high-level panel of the Environment of Peace initiative. He serves on the Board of Directors of ClimateWorks Foundation.
He is lead author of Jobs, Growth and Sustainability: A New Social Contract for India's Recovery (CEEW, 2020). He is the co-author/editor of four books: The Palgrave Handbook of the International Political Economy of Energy (2016); Energizing India: Towards a Resilient and Equitable Energy System (SAGE, 2016); Human Development and Global Institutions (Routledge, 2016); and Climate Change: A Risk Assessment (FCO, 2015). Arunabha's essay "Rethink India's energy strategy" in Nature was selected as one of 2015's ten most influential essays.
Arunabha advises governments, industry, civil society and international organisations around the world. This has included India's Prime Minister's Office, several ministries and state governments. He was invited by France, as a Personnalité d'Avenir, to advise on the COP21 climate negotiations; and also advised extensively on HFC negotiations. He served on the Executive Committee of the India-U.S. PACEsetter Fund. He has been a member of Track II dialogues with ten countries/regions; and formulated the Maharashtra-Guangdong Partnership on Sustainability. He was a member of the Environment Pollution (Prevention & Control) Authority for the National Capital Region (2018-2020).
His regular columns are widely read and have been published in the Business Standard, Financial Express, Forbes, Hindustan Times, Indian Express, Nikkei Asian Review, The Hindu, The Times of India,  among other platforms. He has hosted a documentary on water in Africa, featured in National Geographic and Discovery Channel documentaries on energy and climate change, and delivered a TED Talk on air quality. He has been regularly interviewed on Al Jazeera, CGTN, CNBC, CNN News 18, India Today TV, NDTV, etc. He is a World Economic Forum Young Global Leader, was member of WEF's Global Future Council on Energy, and an Asia Society Asia 21 Young Leader. He holds a D.Phil. from Oxford and topped Economics from St. Stephen's College, Delhi.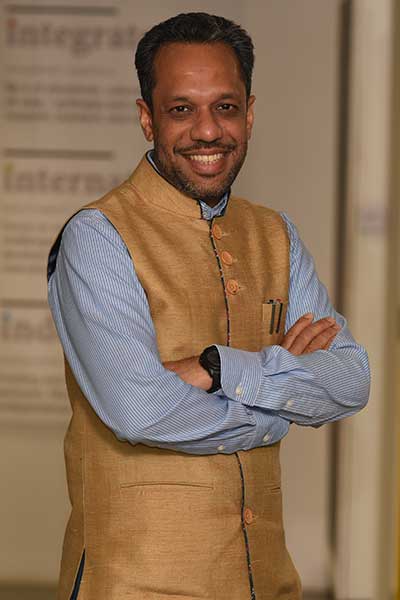 Chandra Bhushan
Chandra Bhushan is a well-known environment and climate change expert. He is presently the CEO of the International Forum for Environment, Sustainability and Technology (iFOREST). Under his leadership, iFOREST has set up India Just Transition Centre (IJTC) to develop knowledge, provide policy and planning support, and build the capacity of various stakeholders on Just Transition.
Read More
He has wide-ranging research and public policy interests. He has researched, written, and advocated for issues ranging from climate change and energy transition to green growth and natural resource management. He has authored/ co-authored 20 books and authored/ co-authored/ directed more than 60 reports.
He has a deep interest in global environmental governance and has worked closely with countries to influence UNFCCC and the Montreal Protocol outcomes. He was conferred with the Ozone Award by the UN Environment in 2017 for his contributions to framing the Kigali Amendments to the Montreal Protocol.
Bhushan advises a range of institutions worldwide. He was an expert member of the BASIC (Brazil, South Africa, India, China) group of countries on Climate Change. In addition, he served as an Engagement Committee Member of 'Future Earth,' the world's largest sustainability research platform.
He has served on more than 15 national and state-level committees, including the Committee to develop India Cooling Action Plan and the Technology Evaluation Committee of the Ministry of Housing and Urban Affairs. He is currently a member of the National Knowledge Network to support the implementation of the National Clean Air Programme.
He writes a monthly column for the Times of India. He is also a guest columnist for Malayala Manorama, Economic Times, Navbharat Times, and Rajasthan Patrika.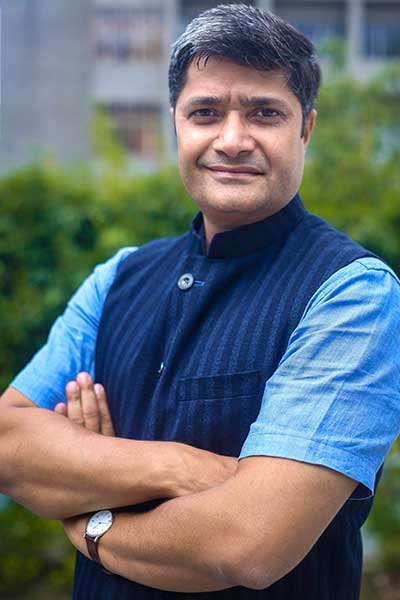 Shloka Nath
Shloka Nath currently leads the Sustainability and Policy & Advocacy portfolios at the Tata Trusts, one of India's leading philanthropic foundations. She is also the Acting CEO of the India Climate Collaborative, an India-led platform founded in 2018 by a group of philanthropies interested in continuing to accelerate India's development, while also exceeding its climate goals.
Read More
Shloka is the Vice President of the Bombay Natural History Society, one of the largest non-governmental organisations in India engaged in conservation and biodiversity research, and she is a member of the Advisory Board to IUCN's Nature-based Recovery initiative. Prior to this, Shloka co-founded and was the Managing Partner of Sankhya Women Impact Funds, a gender lens fund with a focus on sustainability. She has spent over a decade in journalism with the BBC in London, as a news anchor with New Delhi Television (NDTV) and Principal Correspondent with Forbes in Mumbai.
Shloka has a Master's in Public Policy from Harvard's Kennedy School of Government and a BSc in Government from The London School of Economics and Political Science. She is also the author of the book, "Hidden India: Journey to Where the Wild Things Are" (April 2018), a compendium of photographs and writing about Indian wildlife and landscapes.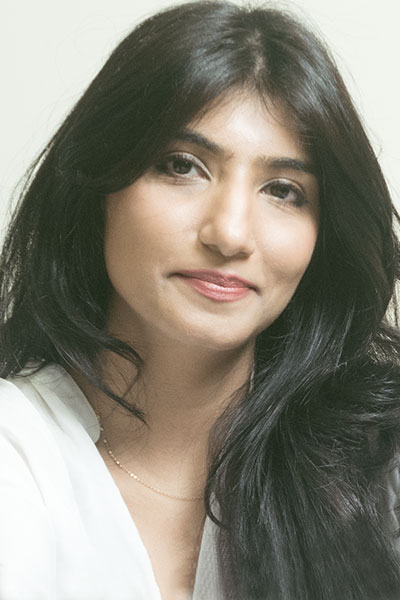 Rajat Gupta
Leads the Sustainability practice in Asia; drives large-scale, digital-led transformations in the energy and materials sector. Rajat is a senior partner at our Mumbai office. Since joining McKinsey in 1992, he has taken on several critical roles at the firm from leading our Asian Energy & Materials sector, helming various high-profile, digital-first operational transformations, to most recently, spearheading the Sustainability Practice in Asia.
Read More
He has lived on three continents and served clients in 15 countries,including China, India, Indonesia, the Netherlands, South Africa, Thailand, the United Kingdom, and the United States.
Rajat is passionate about Sustainability and helping companies take effective measures to remove carbon from across their businesses processes. He helped set up India's National Solar Mission, often considered to be one of the country's biggest contributions to the decarbonization movement.
Rajat has worked with leading companies in the metals, chemical, infrastructure, mining, power, oil, and telecommunications sectors. He brings expertise in operational transformations and change programs with a special focus on digital enablement. Recently, he led the build-out of McKinsey Digital globally, for our Energy and Materials sector, and in the process, directly helped three of them become World Economic Forum digital industry 4.0 lighthouses.
Rajat has also served clients on business building (including digital businesses), marketing, organization, and strategy. He leads McKinsey's relationships with three of India's top five conglomerates, serving them across the globe. He has led several projects with the Indian government, working across multiple ministries such as those for aviation, railways, roads, shipping and has also worked with NITI Aayog.
Rajat is committed to building long-term relationships with Indian companies based in emerging markets and helping them transform into global leaders. For example, his involvement with a leading Indian metal company spans 25 years of building better operations, creating a stronger performance culture, and driving marketing excellence across Asia, Europe, and India. Today, the company is a global leader in its industry.
He has also published work on poverty, carbon abatement, and water in India; been on the jury for several awards; and served on industry and government committees on sustainability. He is on the board of the Indian think tank CSTEP and the governing board of the Childline India Foundation.
Rajat leads McKinsey's social-responsibility efforts as the chair of the board of Generation, the world's largest demand-driven skilling initiative, and is a member of the McKinsey Global Institute advisory council.
Rajat was awarded gold medals for securing first place in both his engineering and MBA degrees at two of India's top schools (BITS Pilani; IIM, Calcutta).