As the urgency to combat climate change grows, the role of businesses in driving and adopting sustainable solutions has become more crucial than ever. The pressing nature of this issue coincides with a paradigm shift in the role of businesses, where the focus has shifted from prioritising shareholders to creating long-term stakeholder value. As a result, businesses now deliberate increasing resource productivity, spurring innovation and developing new, less carbon-intensive products and services. UN agencies, corporations, and industry magnates are also calling on businesses to commit to establishing science-based targets in sync with the objective of constraining the global temperature rise to 1.5°C.
Businesses can play a crucial role in helping countries achieve their net-zero commitments by establishing their green pledges. Their resources, capacity to innovate, and wider reach are vital to rapidly decarbonise industrial sectors, infrastructure, value chains, and their products and services. As key players in India's climate commitment roadmap, businesses across the country are already leading climate action, spurred by the rising customer and investor focus on sustainability and the increasing regulatory and disclosure requirements. SEBI has issued the Business Responsibility and Sustainability Reporting (BRSR) guidelines and it is now mandatory for the top 1,000 listed companies to report on their climate action. Further, the Ministry of Corporate Affairs (MCA) also has emphasised that businesses should prioritise the development of mitigation and adaptation measures to address climate change and build climate resilience, in alignment with India's Nationally Determined Contributions (NDCs) and National/State Action Plans on Climate Change.
Since 2008, the Earth Care Awards (ECAs), a joint initiative of JSW and The Times of India Group, have recognised and championed climate mitigation and adaptation efforts. This year as a part of their 11th edition, the awards also aim to showcase and commend efforts of the industry stalwarts who are driving transformational efforts in climate excellence and innovation in themes such as climate neutrality/ reduction in GHG emissions, climate change adaptation, resource efficiency, etc.
In line with the increasing importance of businesses in combating climate change, JSW and The Times of India are organising a roundtable discussion titled "Business and Climate Stewardship: Pathways to a Low-Carbon Future". The roundtable aims to bring together key stakeholders, including industry leaders, policymakers, and sustainability experts, who can influence and drive businesses towards climate action. The discussions will focus on identifying actionable solutions and strategies that businesses can adopt to accelerate the transition towards a low-carbon economy and address the challenges posed by climate change.
Topics of Discussion
How can businesses in India effectively align their strategies with the national and international climate goals and contribute to the country's efforts to mitigate climate change?
What are some of the key challenges that businesses in India face in taking climate action, and how can these be overcome?
How can businesses effectively integrate climate considerations into their business strategy as an opportunity for growth?
What strategies and best practices can be employed to foster a culture of sustainability within organisations, encouraging stakeholder engagement and participation in climate action?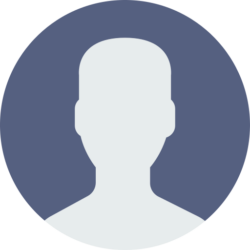 Aruna Newton
Global Head- Diversity & Inclusion, Sustainability Governance and Reporting, Infosys Limited*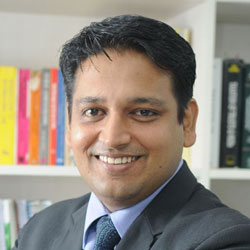 Vijay Ganapathy
Co-Founder & Partner, Development Sector Advisory,
Thinkthrough Consulting
Who Must Attend:
· Heads of Public and Private Companies
· Multilateral agencies
· Academic Institutions
· Non-Government Organizations (NGOs)
· Climate Action Working Groups
· Social entrepreneurs
Event Details
Date: 07th June 2023
Venue: The Lalit Ashok, Bengaluru, Kumara Krupa Grounds, Bengaluru
Time: 10.00 am to 01.30 pm
Panel Discussion | 7th June 2023 | The Lalit Ashok, Bengaluru
10:00 am – 10:45 am
Registration and Networking
10:45 am – 11:00 am

Welcome Address and Context Setting – Earth Care Awards

Rupa Dawane, Head- Water, Environment & Sanitation, JSW Foundation

11:00 am – 11:15 am

Winner Perspective

Anirban Ghosh, Head – Centre for Sustainability, Mahindra University

11:15 am – 12:15 pm

Panel discussion – Business and Climate Stewardship: Pathways to a Low-Carbon future

Speakers:

Chitra Byregowda, Head – ESG, Persistent Systems
Aruna Newton, Global Head- Diversity & Inclusion, Sustainability Governance and Reporting, Infosys Limited*
Swetha Ramdas, Sustainability Lead, Amazon India Operations
Anita Arjundas, Executive Director, ATREE
Prabodha Acharya Chief Sustainability Officer, JSW Group

Moderator:

Vijay Ganapathy, Co-Founder & Partner, Development Sector Advisory, Thinkthrough Consulting

Audience Questions

12:15 pm – 12:30 pm
Networking Tea Break
12:30 pm – 01:00 pm

Preserving Bio-diversity: A personal journey with life lessons

Dr. Prabhakar Rao, Founder, Hariyalee seeds

01:00 pm – 01:05 pm
Vote of Thanks
Participation is subject to confirmation.